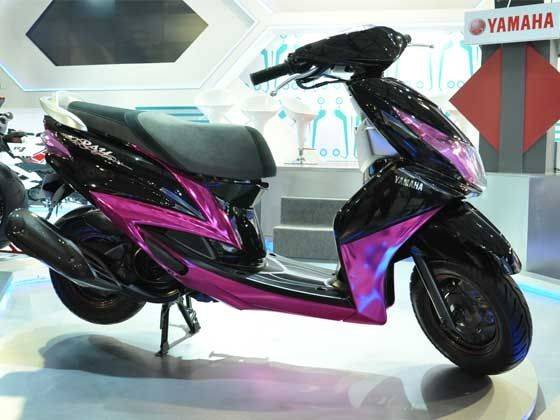 A few years ago sales of Scooters in India were down to US levels. It was insane. Everyone wanted a motorcycle. The two main companies LML and BAJAJ were looking at getting out of scooters. BAJAJ stopped making their vintage bikes and instead focused on motorcycles and newer styled scooters. Honda, Piaggio, Yamaha, they all pulled out of the market. Hero and Mahindra companies that had purchased designs from companies in Europe trashed the designs. Kinetic who owned some Malaguti and old Italjet numbers didn't do anything with the molds. Parts companies were pulling out of the market, Chinese distributors and others who had imported parts folded or left the country. Even vintage specialists were having a hard time with everyone wanting to get out of the scooter business. It leads me to believe that if I had a magic wand we could be billionaires in India. E-bikes are actually selling and unlike the USA E-scooters make a profit there.
Fast Forward to 2012 and the opposite is true. LML just presented new models and prototype vintage looking bikes with newer 4stroke engines. Piaggio went back into the market and everyone from Honda to Yamaha has a new India only scooter.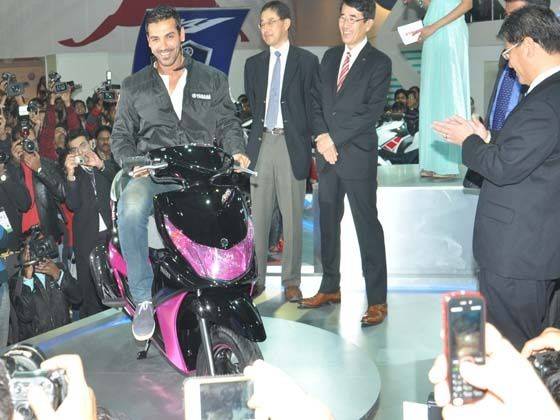 Today the market is going gangbusters!
Yamaha Motor marked its foray into the scooter segment by showcasing the Ray prototype at the Delhi Auto Expo 2012. Bollywood hunk and Yamaha brand ambassador John Abraham was on hand to unveil the concept scooter, in a dark pink shade, which suggests that the scooter is aimed at women
In India Yamaha is expanding:
Scooters will account for 30% of Yamaha's total sales by 2014, said Suzuki. Yamaha further reinforced its commitment to the Indian market by announcing investment plans of Rs. 800 crore over the next two years and a sales target of 1 million units in 2013. The plan includes setting up a new plant for which land is being acquired in Karnataka or Tamil Nadu.
India Today reports huge increases in scooter sales.
"It is going at over 30 per cent month on month. In 2011 the segment grew at 20 per cent even as the two wheeler industry grew by only 12 per cent. '' We expect scooter segment to grow at a compounded annual growth rate of 20 per cent in the next five years even as the overall growth of the two wheeler segment is expected to be around 12 per cent,'' says Rabi Chopra, CMD, Piaggio Vehicles Pvt Ltd."
Check out the full article below.
http://businesstoday.intoday.in/story/auto-expo-2012-scooters/1/21466.html